Unofficial general election results for Lauderdale County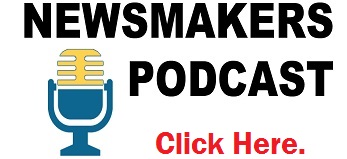 Arrangements were incomplete at Berry and Gardner Funeral Home for Mr. Frederick Lockhart, 58, of Meridian, who died Friday, Nov. 15, 2019, at his residence.
Services for William Walker will be Wednesday, Nov. 20, 2019, at noon, at Barham Funeral Home Forest Lawn Chapel, with burial at Conehatta Cemetery. Mr. Walker, 88, of Meridian passed Nov. 16. Visitation is 5-7 p.m., Thursday. www.barhamfuneralhome.com.
Funeral services for Ms. Frankie Ladd will be held Tuesday, Nov. 19, 2019, at noon, at Robert Barham Family Funeral Home Chapel, with Dr. Danny Lanier officiating. Burial will be at Meridian Memorial Park. Robert Barham Family Funeral Home is honored to be entrusted with arrangements. Ms. Fr…
LIVINGSTON [ndash] Dorothy Jean Dial Smith entered into her eternal rest on Nov. 13, 2019. Services will be held 2 p.m. Wednesday, Nov. 20, 2019, at Bumpers Funeral Home in York, Ala. Graveside services will be at Boyd Cemetery in Boyd, Ala. Visitation will be one hour prior to services at t…