Readers Poll: Recreation options
Do you plan to take advantage of new recreation options (bowling alley, etc.) in Meridian?
You voted: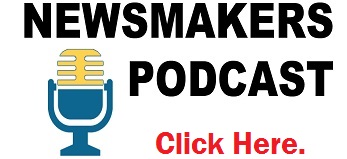 Arrangements were incomplete at Berry and Gardner Funeral Home for Ms. Tajauna Y. Reed, 42, of Meridian, who died Thursday, Aug. 15, 2019, at Anderson Regional Medical Center.
Memorial services for Mickey Ray Parker will be Monday, Aug. 19, 2019, at 11 a.m., at Stephens Funeral Home. Visitation one hour prior to services. Mr. Parker 58, of Zero community passed away Sunday. Register at www.stephensfunerals.com.
TUPELO - Mrs. Kelly Gable Conway, 51, passed away Aug. 12, 2019, in Tupelo. Kelly was born April 24, 1968, in Clinton, the daughter of the late John Clifton and Kay Elizabeth Low Gable. Kelly was a graduate of Meridian High School, class of 1986. She, then, graduated from The University of M…
UNION [ndash] Services for Mrs. Harriet "Tootsie" Burroughs Clark will be held Friday, Aug. 16, 2019, at noon, at Stephens Funeral Home in Union. Interment will follow at Mississippi Veterans Memorial Cemetery in Newton. Bro. Thomas Fortenberry will be officiating. Visitation will be from 10…