Readers poll: Panhandling
Is panhandling a problem in Meridian?
You voted:
As featured on
Meridian city leaders are looking at ways to stop panhandling, an issue that brought busine…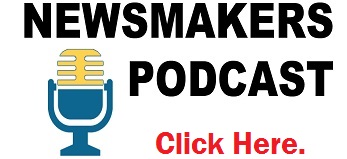 Funeral Services for Mrs. Louise C. Granger will be Saturday, Oct. 20, 2019, at noon, at Zion Hill Methodist Church, with Pastor William Petty officiating. Burial will follow in Zion Hill Cemetery with Clark Memorial Funeral Home of Newton in charge of arrangements. Mrs. Granger, 81, of Meri…
Services for James "Bo" Sessions will be held Friday, Oct. 18, 2019, at 11 a.m., at Stephens Funeral Home of Meridian. Bro. Derrick Wilson and Bro. Ron Cooper will be officiating. Interment will follow in Meridian Memorial Park cemetery. Mr. Sessions, 90, passed away Sunday Oct. 13, at Wiste…
YORK, Ala. [ndash] Funeral services for James Burton Fuller, 85, of Emelle will be Friday, Oct. 18, 11 a.m., at Emelle Community Church. Burial following in the Central Cemetery. Mr. Fuller passed away Oct 14. Visit bumpersfuneralhome.com.