Readers poll: Medical marijuana
Do you support the use of marijuana for medical purposes in Mississippi?
You voted:
Related
The Mississippi Secretary of State's Office will host a series of public hearings regarding…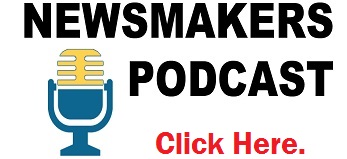 Graveside services for Emma Jean Burge will be Saturday, Oct. 3, 2020, at 11 a.m., at Pleasant Grove Cemetery, Toomsuba. Visitation will be Friday, 6-7 p.m. at Clark Funeral Home.
ENTERPRISE [ndash] Arrangements were incomplete at Berry and Gardner Funeral Home for Mr. O.C. Bradley, 92, of Enterprise, who died Wednesday, Sept. 30, 2020, at Rush Foundation Hospital.
HIRAM, Ga. [ndash] William "Bill" Thomas Dawkins Sr., age 67, of Hiram, Ga., passed away on Saturday, Sept. 26, 2020, at his home. He was born on Aug. 30, 1953, in Meridian, Miss., to his loving parents; Gilbert and Betty Dawkins. Bill was a loving husband, father, son, brother, grandfather,…