Do you fear you could become a victim of a crime?
You voted: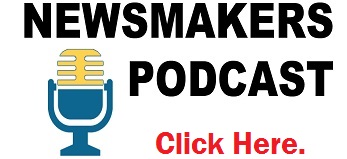 Audrey Linda Williams (Linda) passed away Sept. 14, 2019. Linda was born Dec. 29,1938, and was a lifelong resident of Meridian, Miss. For her entire life, Linda was a member of First Baptist Church of Meridian. She loved her church and her church family. Linda attended Meridian Junior Colleg…
Services: Saturday, Sept. 21, 2019, 11 a.m., at Berry and Gardner Funeral Home's OP Chapel. Burial will follow in Pine Grove Cemetery, Bailey. Visitation will be Friday, Sept. 20, from 6-7 p.m., at Berry and Gardner's OP Chapel.
Arrangements were incomplete at Berry and Gardner Funeral Home for Ms. Alice L. Pringle, 66, of Meridian, who died Tuesday, Sept. 17, 2019, at Anderson Regional Medical Center.
A memorial service will be held at a later date for Mrs. Mildred Collins. Mrs. Collins, 91, of Meridian, passed away at her residence on Monday. Friends may sign the online register at www.stephensfunerals.com.
Services for Ms. Audrey Linda Williams will be held at James F. Webb Chapel, Monday, Sept. 23, 2019, at 10 a.m. Visitation will be one hour prior on Monday. Dr. Raymon Leake will be officiating. Interment will follow at Magnolia Cemetery. Miss Williams, 80, of Meridian, Miss., passed away Sa…