Readers poll: 9/11 remembrance
Did you spend any time Friday performing community service or otherwise remembering the 9/11 terrorist attacks?
You voted:
Related
NEW YORK (AP) — Americans commemorated 9/11 on Friday as another national crisis, the corona…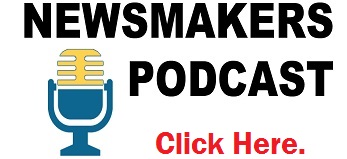 Graveside services for Emma Jean Burge will be Saturday, Oct. 3, 2020, at 11 a.m., at Pleasant Grove Cemetery, Toomsuba. Visitation will be Friday, 6-7 p.m. at Clark Funeral Home.
ENTERPRISE [ndash] Arrangements were incomplete at Berry and Gardner Funeral Home for Mr. O.C. Bradley, 92, of Enterprise, who died Wednesday, Sept. 30, 2020, at Rush Foundation Hospital.
HIRAM, Ga. [ndash] William "Bill" Thomas Dawkins Sr., age 67, of Hiram, Ga., passed away on Saturday, Sept. 26, 2020, at his home. He was born on Aug. 30, 1953, in Meridian, Miss., to his loving parents; Gilbert and Betty Dawkins. Bill was a loving husband, father, son, brother, grandfather,…