Newsmakers Episode 20: Gloria Dancy, election commissioner for Lauderdale County District 4
By Erin Kelly ekelly@themeridianstar.com
Gloria Dancy, the election commissioner for Lauderdale County District 4, shares what goes into Election Day behind the scenes and what voters should know before they head to the polls.
As featured on
All Mississippi circuit clerks' offices will be open from 8 a.m. until noon on Saturday, No…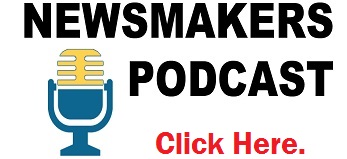 TOOMSUBA [ndash] Arrangements were incomplete at Berry and Gardner Funeral Home for Mr. George Hopson, 72, of Toomsuba, who died Tuesday, April 7, 2020 at Anderson Regional Medical Center.
Private graveside services for Mr. James W. "Bill" Autry will be Friday, April 10, 2020 at Magnolia Cemetery with the Reverend Dr. Mark Benson officiating. Interment will follow graveside rites. Robert Barham Family Funeral Home is honored to be entrusted with the arrangements. Mr. Autry, 56…
MERIDIAN [ndash] In keeping with wishes of Mrs. Valerie Brown and her family, there will be no services. Arrangements were entrusted to Berry and Gardner Funeral Home. Mrs. Brown, 89, of Meridian, died Tuesday, April 7 at Anderson.
Irene Bryan, age 65, passed away on April 3, 2020 at her residence in Meridian, with her daughter, Laura, by her side. Irene was born on July 3, 1954 in Meridian to Dewey & Lillie Cato. She had a long career in retail management. She loved nature, especially flowers & plants, photogr…
MERIDIAN [ndash] A private graveside service for Mr. Franklin "Frank" V. Gibson Jr. Mr. Gibson Jr., 79, of Meridian, passed away on April 4, 2020 at Baptist Hospital in Jackson. Frank was born in Meridian to Franklin V. Gibson Sr. and Virgie McCall Gibson on October 20, 1940. He graduated fr…