Newmakers Episode 2: Archie McDonnell Jr., CEO of Citizens National Bank
By Whitney Downard wdownard@themeridianstar.com
Meridian Star reporter Whitney Downard sits with the CEO of Citizens National Bank and discusses 'The Power of Local,' supporting communities and the role of banking in Meridian.
Related
Sports reporter Elton Hayes sits down with Gwynn Grant, a Division I Hall of Fame basketball…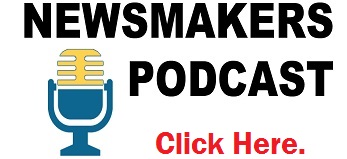 TOOMSUBA [ndash] Arrangements were incomplete at Berry and Gardner Funeral Home for Mr. George Hopson, 72, of Toomsuba, who died Tuesday, April 7, 2020 at Anderson Regional Medical Center.
Private graveside services for Mr. James W. "Bill" Autry will be Friday, April 10, 2020 at Magnolia Cemetery with the Reverend Dr. Mark Benson officiating. Interment will follow graveside rites. Robert Barham Family Funeral Home is honored to be entrusted with the arrangements. Mr. Autry, 56…
MERIDIAN [ndash] In keeping with wishes of Mrs. Valerie Brown and her family, there will be no services. Arrangements were entrusted to Berry and Gardner Funeral Home. Mrs. Brown, 89, of Meridian, died Tuesday, April 7 at Anderson.
Irene Bryan, age 65, passed away on April 3, 2020 at her residence in Meridian, with her daughter, Laura, by her side. Irene was born on July 3, 1954 in Meridian to Dewey & Lillie Cato. She had a long career in retail management. She loved nature, especially flowers & plants, photogr…
MERIDIAN [ndash] A private graveside service for Mr. Franklin "Frank" V. Gibson Jr. Mr. Gibson Jr., 79, of Meridian, passed away on April 4, 2020 at Baptist Hospital in Jackson. Frank was born in Meridian to Franklin V. Gibson Sr. and Virgie McCall Gibson on October 20, 1940. He graduated fr…