House passes aid bill after Trump declares virus emergency
Locations
As featured on
WASHINGTON (AP) — President Donald Trump on Friday declared the coronavirus pandemic a natio…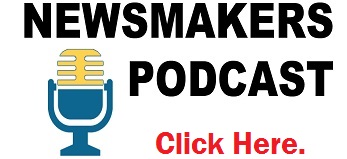 STONEWALL [ndash] Arrangements were incomplete at Berry and Gardner Funeral Home for Mrs. Jessie Mae Jones, 70, of Stonewall, who died Wednesday, April 8, 2020 at her residence.
MERIDIAN [ndash] Private graveside services for Mrs. Geraldine Ruffin will be Saturday, April 11, 2020 at 11:00 a.m. at Little Hope Cemetery, Toomsuba with Rev. Johnny Sims officiating. Arrangements have been entrusted to Berry and Gardner Funeral Home.
Private graveside services for Mrs. Sara Jo Malone will be Thursday, April 9, 2020 at Magnolia Cemetery with the Reverend John Branning officiating. Interment will follow graveside rites. Robert Barham Family Funeral Home is honored to be entrusted with the arrangements. Mrs. Malone, 93, of …
DEKALB [ndash] A memorial service will be held at a later date for Donald "Donnie" Griffin. Mr. Griffin, 62, of DeKalb, passed away Monday in New Orleans. Friends may sign the online register at www.stephensfunerals.com.