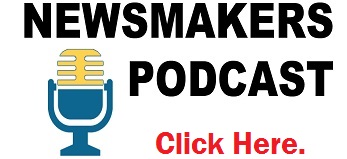 Graveside services for Infant Dominic Overstreet will be Tuesday, Dec. 1, 2020, at noon, at Magnolia Cemetery. Arrangements have been entrusted to Berry and Gardner Funeral Home. Viewing: None.
Hilah McLean Skewes, a native of Meridian, died at Anderson Regional Medical Center on Nov. 24, 2020, at age 86. Mrs Skewes was the retired President of The Meridian Star, Inc. She was a graduate of Newcomb College of Tulane University in New Orleans, where she was a member of the Chi Omega …
Graveside services for Mrs. Annie Ford will be Wednesday, Dec. 2, 2020, at 11 a.m., at Meridian Memorial Park Cemetery. Viewing: Tuesday, Dec. 1, 2020, from 5-6 p.m. at Berry and Gardner's OP Chapel.
Arrangements were incomplete at Berry & Gardner Funeral Home for Mr. Howard Gordon, 71, of Meridian, who died Sunday, Nov. 29, 2020, at Rush Foundation Hospital.
Mr. George Bagwell passed away Friday, Nov. 27, 2020, at Anderson Regional Medical Center. Robert Barham Family Funeral Home is entrusted with arrangements. Services will be held at a later date.