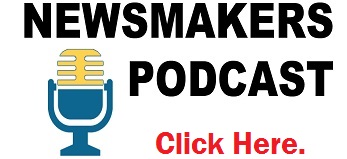 Graveside services for Mrs. Carla Perkins will be Wednesday, Jan. 20, 2021, at 11 a.m., at New Prospect Cemetery, Savoy. Arrangements have been entrusted to Berry and Gardner Funeral Home.
ABILENE, Texas [ndash] On Thursday, Dec. 10, 2021, Karl Otto Stingily Jr. passed away following complications from COVID-19. He was born on Oct. 26, 1932, in Oxford, Miss., to Karl and Olga Stingily. He was the oldest of two children. He has a sister, Sandra Simpson, of Mountain Brook, Ala. …
Graveside services for Mr. Nathaniel Lewis will be Tuesday, Jan. 19, 2021, at 11 a.m., at Mississippi Veterans Memorial Cemetery, Newton. Viewing: Monday, Jan. 18, 2021, from 5-6 p.m., at Berry and Gardner's OP Chapel.
Arrangements were incomplete at Berry & Gardner Funeral Home for Mrs. Carla Perkins, 45, of Meridian, who died Thursday, Jan. 14, 2021, at her residence.