Meridian police search for escaped inmate
As featured on
Meridian police are looking for an inmate who escaped their custody.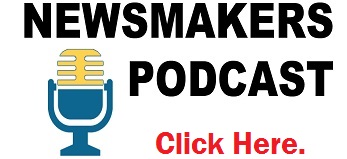 DEATSVILLE, Ala. [ndash] Mrs. Jerry Auline Reedy Wiggs, 81, a resident of Deatsville, Ala. passed away on Thursday, Nov. 26, 2020, at a local hospital. Funeral services will be held on Sunday, Nov. 29, 2020, at 2 p.m. from Millbrook Baptist Church with the Rev. Mike Ingram officiating. The i…
Graveside services for John A. McNeel will be held Monday, November 30, 2020, at noon at Forest Lawn Memorial Gardens, with Bro. Lannis May officiating. Robert Barham Family Funeral Home is honored to be entrusted with arrangements. Mr. John A. McNeel, age 90, of Meridian passed away Thursda…
QUITMAN - Jean Early Beckman, 86, of Meridian, Miss., passed away Nov. 24, 2020, at her residence. She was born Oct. 2, 1934, to Marvin and Willie Maud (Gavin) Early. Jean is survived by her son, Pepper (Debi) Beckman; sister, Polly Graham; three grandchildren: Kyle Beckman, Korey (Lauren) B…
Arrangements were incomplete at Berry & Gardner Funeral Home for Ms. Ethel Turner, 79, of Meridian, who died Thursday, Nov. 26, 2020, at her residence.