A pedestrian crossing I-20 in Meridian was killed Thursday night, according to Lauderdale County Coroner Clayton Cobler.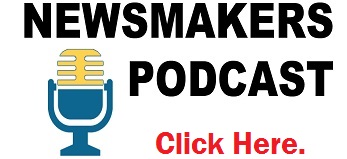 Funeral services for Clarky "Jane" Griffin will be Friday, Nov. 22, 2019, at 1 p.m., at Barham Funeral Home-Forest Lawn Chapel. Interment in Forest Lawn Memory Gardens. Visitation will be held from noon-1 p.m. www.barhamfuneralhome.com.
Arrangements were incomplete at Berry and Gardner Funeral Home for Mrs. Ezola Willis Hopson, 90, of Meridian, who died Wednesday, Nov. 20, 2019, at Anderson Regional Medical Center.
Services: Saturday, Nov. 23, 2019, 11 a.m., at Fitzkin's Memorial Church of the Nazarene. Burial: Forest Lawn Cemetery. Visitation: Friday, Nov. 22, from 6-7 p.m., at Berry and Gardner's OP Chapel and one hour prior to services.
Graveside services for Mr. Val Gudovskis will be Friday, Nov. 22, 2019, at 12:30 p.m., at Magnolia Cemetery with Revs. John Sweeny and Samuel Riemersman officiating. Robert Barham Family Funeral Home is honored to be entrusted with the arrangements. Mr. Gudovskis, 27, of Meridian, passed awa…