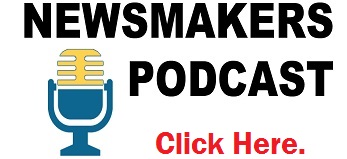 Services for Henry Clark will be Sunday, July 21, 2019, at 2 p.m., at Berry and Gardner's OP Chapel. Burial: Zion Hill Cemetery. Visitation: Saturday, July 20, from 6-7 p.m., in the Berry and Gardner OP Chapel.
Services for Annie McCann will be Monday, July 22, 2019, at 11 a.m., at Family Life Church, Quitman. Burial: Old Oak Grove Cemetery (Elmwood Cemetery) with Berry And Gardner in charge. Visitation: One hour prior to services.
Funeral services for Stan Sanders will be held on Tuesday, July 23, 2019, at 2 p.m., at Robert Barham Family Funeral Home with the Rev. Jack Kern officiating. The family will have a private burial after the service. Robert Barham Family Funeral Home has been entrusted with the arrangements. …
Services are incomplete for Mrs. Bertha Simpson, who died Thursday, July 18, 2019, at Anderson Regional Medical Center.