Newsmakers Episode 1: Gwynn Grant, Athlete, Coach and Mother of Athletes
Sports reporter Elton Hayes sits down with Gwynn Grant, a Division I Hall of Fame basketball player and parent of four, to talk about raising college athletes. Grant, who is the cross country coach at Choctaw Central High School, also shares her sports story.
To nominate someone for Star Newsmakers, please send an email to wdownard@themeridianstar.com.
Related
As featured on
Meridian Star reporter Whitney Downard sits with the CEO of Citizens National Bank and discu…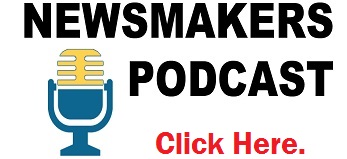 Sep 23, 1951 - Feb 16, 2020 David Lyle Neville died February 16, 2020, in Snellville, GA. He was a long time resident of Conyers, GA, having taught school and worked in administration for the DeKalb and Rockdale County school systems for over forty years. David was born in Meridian, MS in 19…
Services for Andrew Chandler will be Monday, March 2, 2020, at Greater Calvary Baptist Church. Burial in Forest Lawn Cemetery. Viewing Sunday, 6-7 p.m., at Clark Funeral Home and one hour prior to services at the church.
Services for Tony Gerzsenye are Saturday, Feb. 29, 2020, at 11 a.m., at Stephens Funeral Home. Burial will be in Forest Lawn Memory Gardens. Visitation will be 9-11 a.m. the day of the service.
Services: Saturday, Feb. 29, 2020, at 2:30 p.m., at West Mt. Moriah Baptist Church. Burial will follow in New Hope Blackwater Cemetery, DeKalb, with Berry and Gardner in charge. Visitation will be one hour prior to services.
Services Saturday, Feb. 29, 2020, at 11 a.m., at Old Mt. Olive Primitive Baptist Church, Boyd, Ala. Burial will follow in the church cemetery with Berry and Gardner Funeral Home in charge. Visitation one hour prior to services.