GALLERY: Sights around Laurel
Paula Merritt / The Meridian Star
Laurel, Mississippi draws visitors with its shops, restaurants and architecture in the wake of the popular HGTV series Home Town.
As featured on
If you stare long enough into a mirror, the blemishes are sure to be larger than they appear.
When Johnny Magee joined the Laurel City Council in 1997, there was little reason for anyon…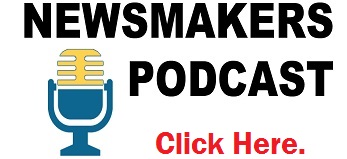 STARKVILLE - Ida Herald Loving Cunetto, 84, passed away at her home in Starkville, Miss. She was born and reared in West Point, Miss., and graduated from West Point High School. She earned a Bachelor of Arts in Library Science from Mississippi State College for Women and a Master's degree in…
Graveside service for Albert Guy Purvis, IV will be held Tuesday, February 25, 2020, at 2:00 p.m. at Cedar Lawn Cemetery in Scooba, MS, with Bro. Kyle Routzahn officiating, burial to follow. Robert Barham Family Funeral Home is honored to be entrusted with arrangements. Mr. Purvis, age 53, o…
Funeral services for Dorothy "Dot" Lewis Blalock will be held Monday, February 24, 2020 at 1:00 p.m. at Robert Barham Family Funeral Home, with Dr. Dan Lanier officiating. Burial will be at Chunky Cemetery. Robert Barham Family Funeral Home is entrusted with the arrangements. Mrs. Blalock, a…
Services for Mattie L. Hardy will be Wednesday, Feb. 26, 2020, 2 p.m., at Berry and Gardner Funeral Home's OP Chapel. Burial will follow in Pine Grove Cemetery, Bailey. Visitation will be one hour prior to services.