VIDEO: Proper Hand Washing Advice from Greater Meridian Health Clinic
As featured on
Here are some local businesses, organizations and events that have been affected by COVID-19.
The Mississippi State Department of Health on Wednesday reported 13 more cases of the COVID-…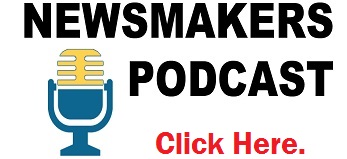 MARION [ndash] Sherry Burks Johnson, 52, of Marion, Mississippi, went home to be with the Lord Wednesday, April 8, 2020, at Anderson Regional Medical Center in Meridian, Mississippi. She was born Monday, November 13, 1967 in Newton, Mississippi. Private family graveside Services will be held…
STONEWALL [ndash] Arrangements were incomplete at Berry and Gardner Funeral Home for Mrs. Jessie Mae Jones, 70, of Stonewall, who died Wednesday, April 8, 2020 at her residence.
MERIDIAN [ndash] Private graveside services for Mrs. Geraldine Ruffin will be Saturday, April 11, 2020 at 11:00 a.m. at Little Hope Cemetery, Toomsuba with Rev. Johnny Sims officiating. Arrangements have been entrusted to Berry and Gardner Funeral Home.
Private graveside services for Mrs. Sara Jo Malone will be Thursday, April 9, 2020 at Magnolia Cemetery with the Reverend John Branning officiating. Interment will follow graveside rites. Robert Barham Family Funeral Home is honored to be entrusted with the arrangements. Mrs. Malone, 93, of …