VIDEO: Mississippi retailers, players prepare for lottery
Scratch-off tickets will go on sale in Mississippi on Nov. 25 and retailers and players are getting ready.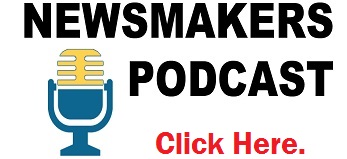 Services: Saturday, Dec. 14, 2019, at 11 a.m., at Mt. Pleasant MB Church, Hwy. 145 South. Burial will follow in Mt. Pleasant Church Cemetery with Berry and Gardner in charge. Visitation one hour prior to services.
Services for Mrs. Mary Walker will be Saturday Dec. 14, 2019, at noon, at Greenhill Missionary Baptist Church with Pastor B.L. Richardson officiating. Burial will follow in Salem Cemetery. Visitation will be Friday Dec. 13, 2019, from 1-5 p.m. at E.E. McDonald Community Chapel.
The family of Mrs. May Dell Usrey will hold a Celebration of Life service for her Saturday, Dec. 14, 2019, at 2 p.m., at Center Grove Baptist Church, with Bro. Jimmy Culpepper officiating. Robert Barham Family Funeral Home has been entrusted with the arrangements. Mrs. Usrey, 81, of Meridian…
Funeral services for Mrs. Ruby M. McGee will be held Friday, Dec. 13, 2019, at 2 p.m., at Robert Barham Family Funeral Home. Dr. John Temple will officiate the service. Interment will be held at Magnolia Cemetery. Robert Barham Family Funeral Home has been entrusted with the arrangements. Mr…