VIDEO: Cornerstone Church reacts to Pastor Todd Tilghman winning The Voice Tuesday evening
Video courtesy Chad Tilghman
Reaction of Tilghman family as Todd Tilghman wins "The Voice" Tuesday night.
As featured on
Meridian pastor Todd Tilghman brought home the coveted title of "Champion" in season 18 of T…
What some people close to "The Voice" champion Todd Tilghman are saying: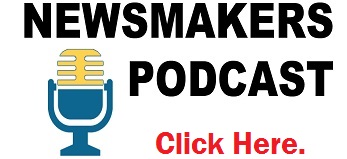 Graveside services for Mrs. Mildred Armstrong were held on Thursday, July 2, 2020, 3 p.m., at Magnolia Cemetery. To view the full obituary or sign the online memorial go to www.jamesfwebb.com.
There will be a private memorial for Mrs. Joyce Courier on Monday, July 6, 2020, at the Mississippi Veterans Memorial Cemetery in Newton. To view the full obituary go to www.jamesfwebb.com.
Arrangements are incomplete at Berry & Gardner Funeral Home for Mr. Price, 65, of Enterprise, who died Wednesday, July 1, 2020, at Anderson Regional Medical Center.