Inside the Game with CNHI Sports, Ep. 2
George Bremer and Bill Burt talk Week 2 injuries and surprise 2-0 teams in the NFL; Elton Hayes and Kevin Brockway look at the Big Ten's march toward starting football; and Clay Horning shares his thoughts on the PGA.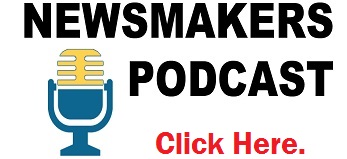 Arrangements were incomplete at Berry and Gardner Funeral Home for Mr. Raymond Pace, 62, of Meridian, who died Sunday, Oct. 18, 2020, at his residence.
A private memorial service for Lloyd Michael Irby, 67, will be held later. Mr. Irby passed away Monday, Oct. 19, 2020, at Anderson Regional Medical Center. Friends may sign the online register at www.stephensfunerals.com.
Ida Mae Freeman Gressett, 98, died in Front Royal, Va. on Oct. 13, 2020. She was born in Meridian, Miss. Nov. 26, 1921, to John Rice Freeman and Ida Viola Wells Freeman. Mrs. Gressett lived most of her life in Meridian but moved to Virginia in 2017 to live with her daughter. She was a gradua…