Meridian Symphony Orchestra plans eclectic season
As featured on
Members of the community came out to celebrate the importance of the arts during the kickof…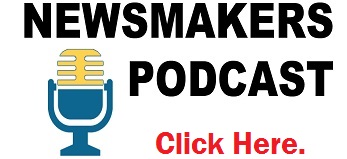 QUITMAN - John David (Bones) Rainey, 62, of Stonewall, Miss., passed away Nov. 10, 2019, at his residence. He was born May 7, 1957, to Larwence and Gladys (Talbert) Rainey in Canton, Miss. John is survived by his wife, Maxine Rainey; step-son, George Ross (Emily) Davidson; step-daughter, Amy…
Arrangements were incomplete at Berry and Gardner Funeral Home for Mrs. Angela Tillman, 42, of Laurel, who died Sunday, Nov. 10, 2019, at Forest General Hospital, Hattiesburg.
Funeral services for Mrs. JoAnn D. Goldman will be Thursday, Nov. 14, 2019, at noon, at Robert Barham Family Funeral Home Chapel with the Revs. Dr. Carl White and David Hopkins officiating. Interment will follow at Magnolia Cemetery. Robert Barham Family Funeral Home is honored to be entrust…
OLIVE BRANCH [ndash] Rebecca Ann Coleman Culver , 75, passed away on Nov. 07, 2019, at Baptist Memorial Hospital- Desoto in Southaven. Waller Funeral Home is in charge of arrangements. www.wallerfuneralhome.com
DEKALB - Funeral services for Marcella Queenia Rowe, 92, will be Tuesday, Nov. 12, 2019, 11 a.m., at First Baptist Church in Dekalb. Visitation, Monday, 5-7 p.m., at Stephens Funeral Home-Dekalb. Visit the online register at www.stephensfunerals.com.