GALLERY: State Games District 4 vs. District 8 baseball game
Photos by Paula Merritt / The Meridian Star
As featured on
Rising Neshoba Central senior Bailey Cook took the mound for District 4 in the bottom of the…
The State Games of Mississippi are underway in Meridian and around East Mississippi.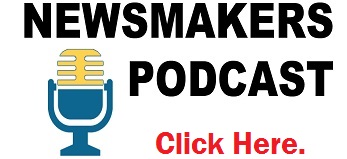 Arrangements were incomplete at Berry and Gardner Funeral Home for Mrs. Ola M. Henderson, 81, of Meridian, who died Thursday, Feb. 13, 2020, at Anderson Regional Medical Center.
Graveside services for Cheryl Denise "Webb" Tuggle, 62, will be Sunday, Feb. 16, 2020, 2 p.m., at Pine Grove Baptist Church cemetery in House, Miss. Cheryl died Friday, peacefully, at her home. www.stephensfunerals.com for full obituary.
BUTLER, Ala. [ndash] Funeral services for Mrs. Allie Vernell Manley Irby will be held Monday, Feb. 17, 2020, at 11 a.m., at Needham Assembly of God. Visitation will be one hour prior to the service.
On Sunday, Feb. 9, 2020, Richard Lowery passed peacefully from this world in his home in Meridian, Miss. He was attended by his loving wife, a kind friend and his loyal companion dog, Kennif Ray. He was born Richard Watson Lowery Jr., in Jackson, Miss. on March 8, 1952. His father was a Mari…
Mary Anita Bonner-Ligon, 58, of Meridian, Miss. passed away Feb. 12, 2020, at Anderson Regional Medical Center She was born March 16, 1961, to Harold and Virginia (Williams) Bonner in Dekalb County, Ga. She was a graduate of Matty Hersee School of Nursing and worked as a Registered Nurse at …