GALLERY: 2020 Lauderdale County Spelling Bee
Photos by Paula Merritt / The Meridian Star
As featured on
Next stop the state spelling bee in Jackson, and maybe beyond that someday there will be bo…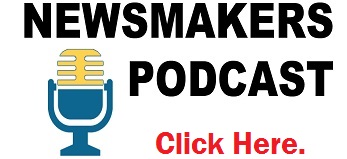 Services for Mattie L. Hardy will be Wednesday, Feb. 26, 2020, 2 p.m., at Berry and Gardner Funeral Home's OP Chapel. Burial will follow in Pine Grove Cemetery, Bailey. Visitation will be one hour prior to services.
Graveside services for Mrs. Glenda Sue Chatham will be Saturday, Feb. 22, 2020, 2:30 p.m., at Antioch Baptist Church Cemetery in the House Community with the Revs. Davey Wilkinson, Gilbert Eaves, and Jack Kern officiating. Interment will follow graveside rights. Robert Barham Family Funeral …
Terry concluded his earthly walk, Feb. 8, 2020, in Gig Harbor, Wash. A memorial service will be held to celebrate Terry's life Tuesday, Feb. 25, 2020, 6 p.m., at Westwood Baptist Church, 1224 65th Ave., Meridian, MS.
Services for Mr. Wilbur Jack Walters will be held Saturday, Feb. 22, 2020, at 11 a.m. from Sandtown United Methodist Church with the Revs. John Branning and Hal Hall officiating. Burial will follow in Sandtown Methodist Church Cemetery. Visitation will be held Friday, Feb. 21, 2020, from 5-8…
Arrangements were incomplete at Berry and Gardner Funeral Home for Ms. Sallie Lacey, 57, of Meridian, who died Thursday, Feb. 20, 2020, at Anderson Regional Medical Center.