East Mississippi Veterans Memorial
A concept video from the East Mississippi Veterans Memorial Foundation, which hopes to create a park near the Meridian Regional Airport. 
As featured on
The RF-4C Phantom II aircraft might have a designated home in Meridian, but moving the hist…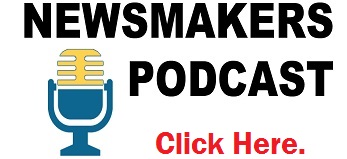 Services: Saturday, April 20, 2019, at 11 a.m. at Savannah Grove Baptist Church. Burial: Mt. Vernon Church Cemetery. Visitation: Friday, April 19, 6-7 p.m. at Berry and Gardner Funeral Home, and one hour prior to services.
UNION [ndash] Services for Inez Winstead will be held Friday, April 19, 2019, at 3 p.m., at Milling Funeral Home Chapel of Union with burial at Pine Grove Baptist Church Cemetery. The Revs. Allen Winstead and Rusty Walton will officiate. Ms. Winstead, 94, of Stone Mountain, Georgia, died Sat…
Doris Virginia Nix Majure, 87, of Quitman, passed away on April 16, 2019 at her residence. She was born on February 7, 1932 to Addison and Iantha (Jordan) Nix in Jones County, Miss. She was a longtime member of First Baptist Church. She was owner and operator of Majure's Jewely in Quitman fo…
Funeral services for Margie Smith will be held Friday, April 19, 2019, at 3 p.m. at Robert Barham Family Funeral Home with Brothers David Deweese and Donald Gentry officiating. Burial will be at Meridian Memorial Park. Robert Barham Family Funeral Home is honored to be in charge of arrangeme…